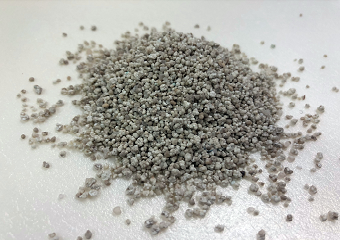 LebanonTurf's patented Composite Technology® fertilizer manufacturing process produces a superior fertilizer by fusing premium forms of nitrogen with phosphorus, potassium and select micronutrients. This revolutionary process creates a unique homogeneous granule with improved particle dispersion and integrity, along with a higher measurable amount of nitrogen activity.
COMPOSITE TECHNOLOGY is a trademark of Lebanon Seaboard Corporation that is federally registered in the U.S. Patent and Trademark Office. Other marks are protected by federal and state law.
Composite Technology Resources
Featured Product Info
Country Club 10-18-18 64% Meth-Ex .5% Fe SGN 150
Country Club 10-18-18 is a premium, homogeneous, fairway sized fertilizer based on Meth-Ex® slow release methylene urea and produced using LebanonTurf's patented Composite Technology® granulation process.  It's an excellent product to deliver equal amounts of phosphorus and potash with an exceptional nitrogen package. Sulfate of potash delivers potassium and also sulfate sulfur, increasing turf hardiness and ability to resist stress while maximizing color.
Learn More